If you ever feel left out or intimidated by the large sewing centers, their classes, computer driven sewing and embroidery machines, and high prices our Sewing Department is for you. We are no where close to the biggest (nor do we want to be) We are not a quilt shop (although we have fabric) Instead, we are for the basic home sewer who needs to shorten a pair of pants, repair a torn seem, or just wants a basic machine to do basic sewing or to piece together your quilt. Tenia has been sewing for over fifty years, made clothes for her children (and Grandchildren) and some amazing quilts. "Its what you do, not what you do it with" After all Grandma had was a straight stitch treadle machine (we still fix them) We specialize in New Home Sewing machines. From basic to electronic (not computerized) these machines can do an amazing amount of work. Tenia Loves to service those old classics. Taught not only by the Factories, She learned to respect the classics from the "Singer Man" (Lyle Bagnell) See us to day! Private instruction is also available.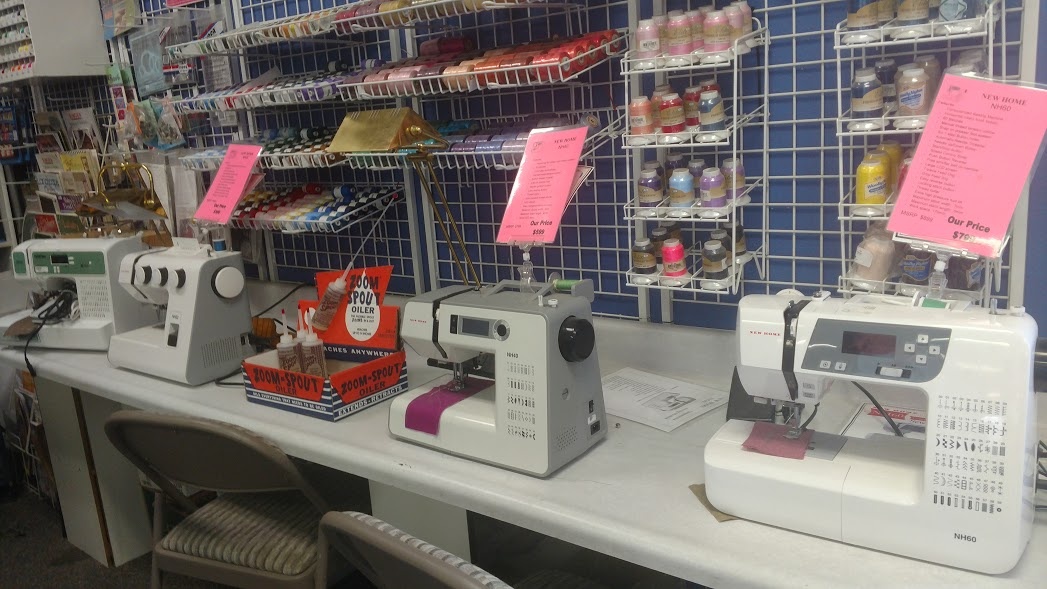 New and Rebuilt Sewing Machines


A-1 Vacuum (and Sewing) offers a selection of New Home sewing Machines for the basic sewer a quilter as well as an everchanging selection of "classic sewing machines all serviced and ready to go


Fabric
No sewing machine is good without FABRIC. A-1 has a small selection of unique fabrics from multiple mills at very low prices. You may find just the piece you need!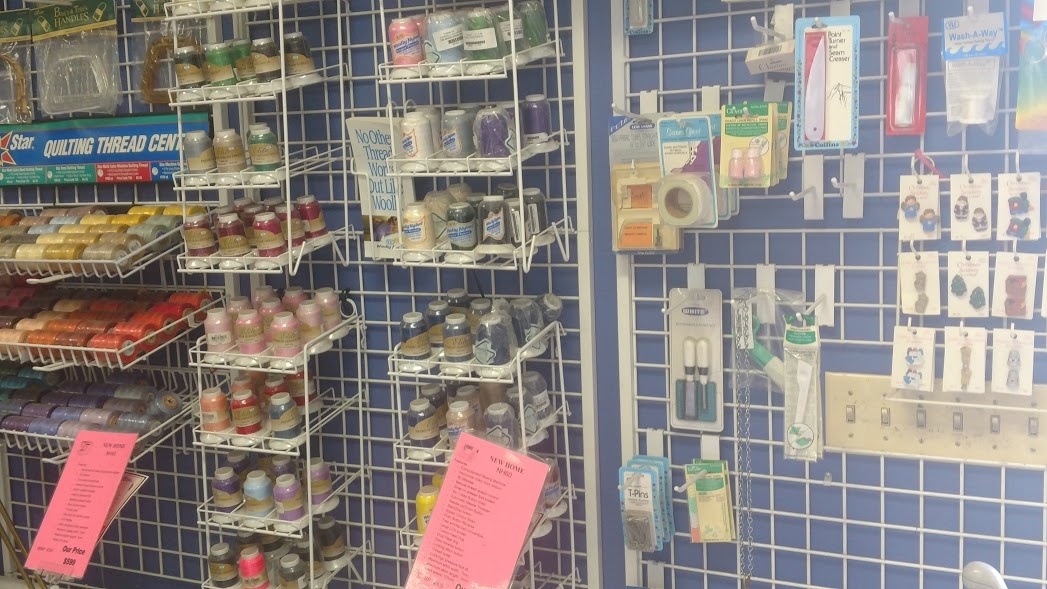 Notions & Thread
Specialty feet, notions, books and of course thread is necessary for any project even novelty buttons. You never know what you might find!